reeds_rival
Remember how everyone was warning Pym it'd be a bad idea to shut down the Academy? Well, in the most recent issue of Avengers Academy, we see Just How Wrong it could really go. I'm a regular contributor to scans_daily, btw, so I love making these.
So, last issue ended with Hank and Tigra shutting down the academy. This is now two weeks later, and the Avengers v X-Men war is in full swing.
These first five pages give a decent synopsis of a story arc long past, so I'll let the comic do the talking.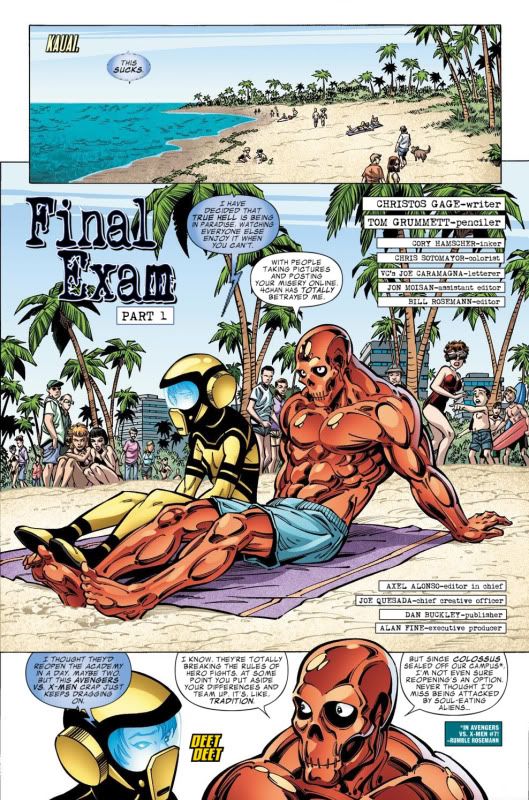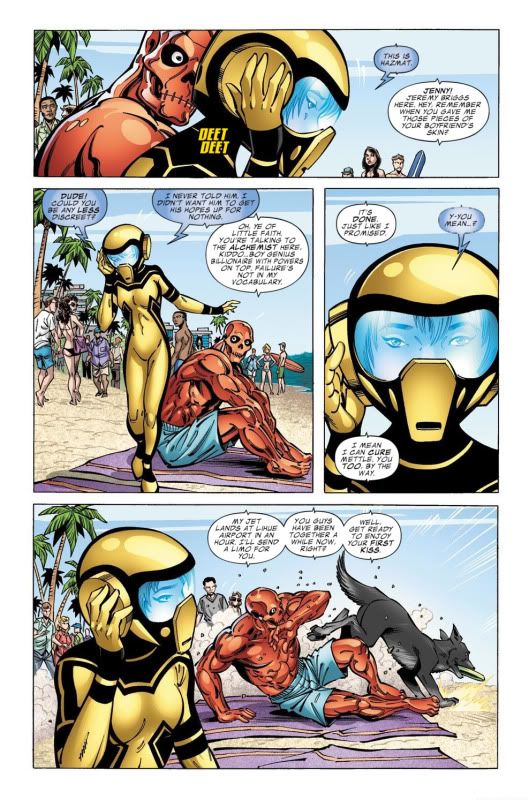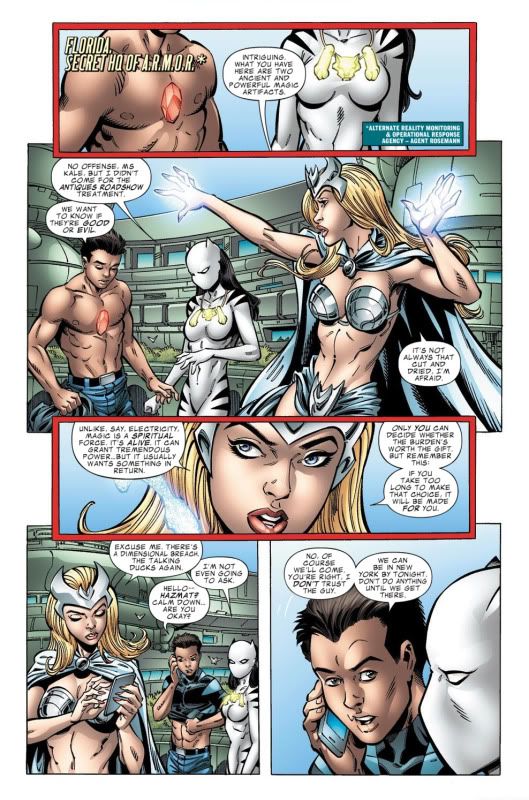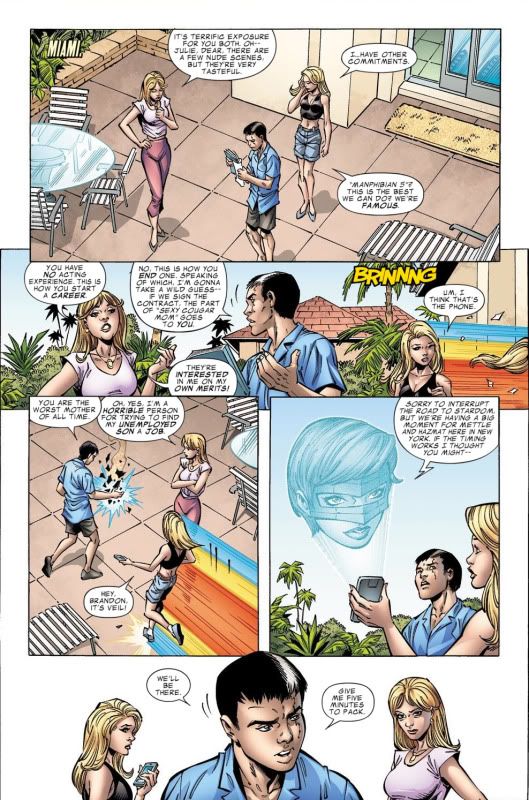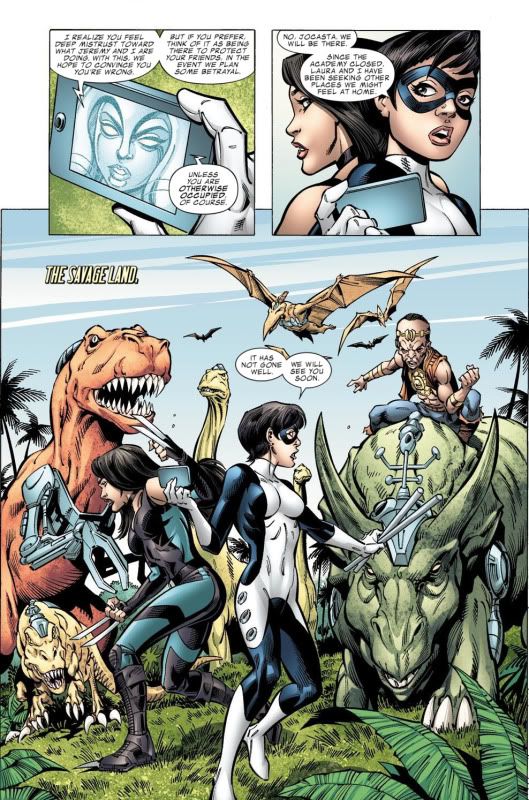 Basically, the kids are on their own, trying to figure out just where they fit in life. Jeremy is a child billionaire, trying to make the world a better place while looking like he's Jesus reborn. He tried crossing the kids earlier, but they decided not to follow him. Later on, he teamed up with Jocasta (the robot) and a few other academy kids and took them away from the school. This is where we're at now.
The AA kids go to Jeremy's main office and he tells them that he could harmlessly remove Mettle and Hazmat's powers, something that Hank has been stumped about without causing harm to the kids or doing something skeevy. Naturally, the kids want to make sure he isn't doing something to them on the sly.
Hazmat is a human nuclear radiation generator. Her mere presence can kill everyone around her who can't resist radiation in minutes. As such, she's been stuck in the suit for a very long time. In goes Jeremy's drug, and.....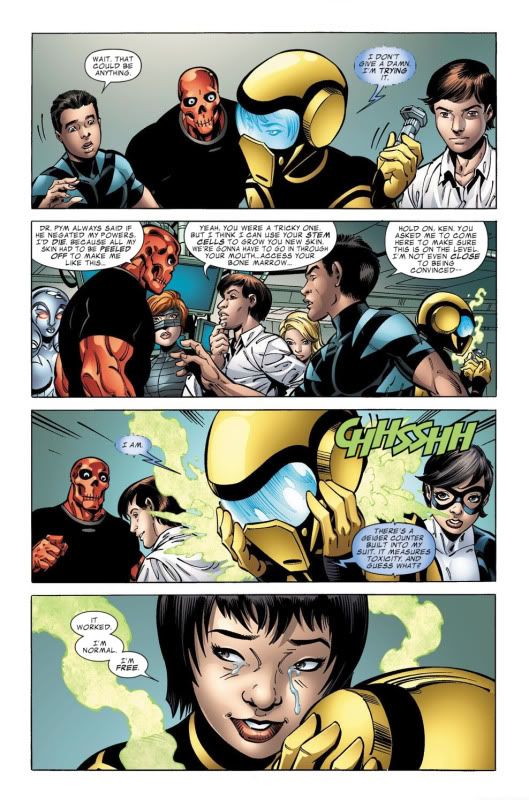 But then there's the question of Mettle, who literally shed his skin to reveal the armor-like exoskeleton his body sports. Well, a little genetic engineering, and...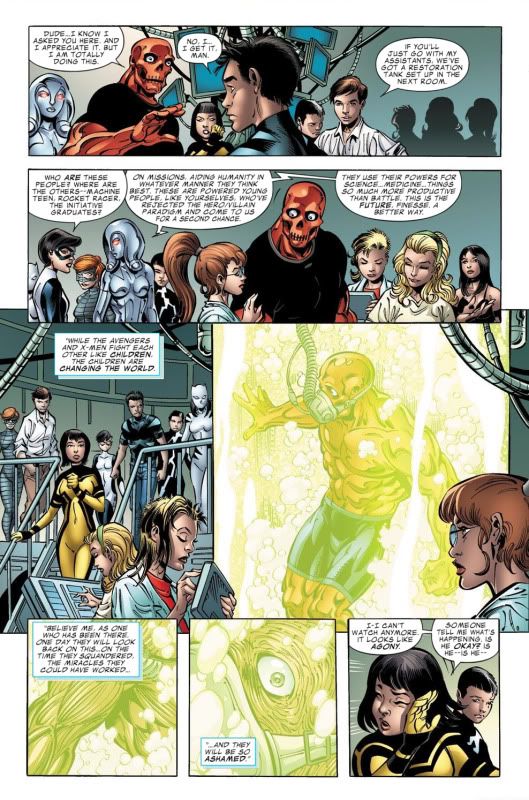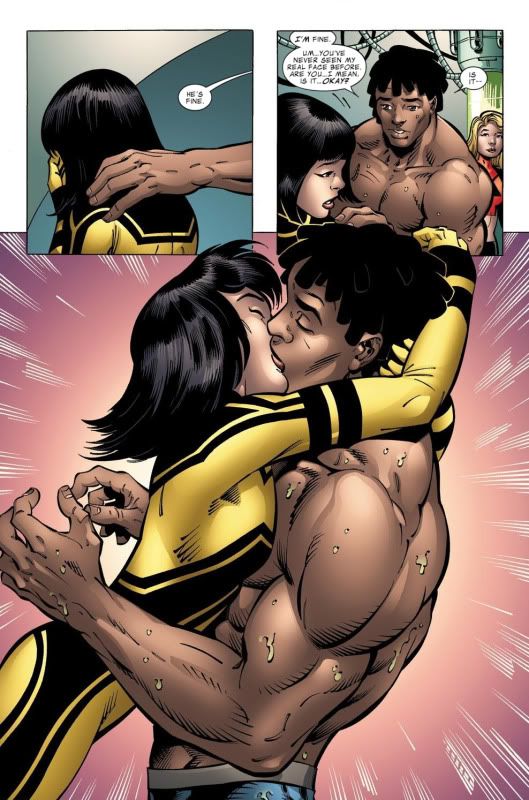 So far, so good, right? Jeremy seems on the level.
Wrong. It turns out Jeremy gathered them around to pitch a little idea of his, one even Jocasta and Veil didn't know about.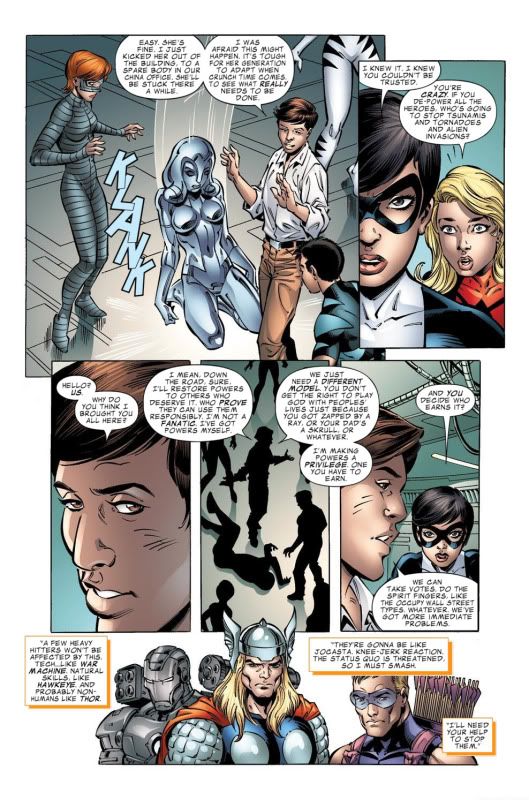 For reference, Jocasta is a sentient android with the thought patterns of Janet van Dyne, the computational skills of a supercomputer, and strength and combat prowess that rivals Thor's.
And he turned her off like she was a glorified toaster.
Seeing what just happened to one of their old teachers, the Academy kids threaten retaliation, only to discover the nanites that turned off Hazmat's powers had been pumped into the air, effectively making the Academy kids useless, save for White Tiger, Reptil, and Finesse.
They fight it out, but are up against Jeremy and the Young Masters- the semi-dark version of the Young Avengers.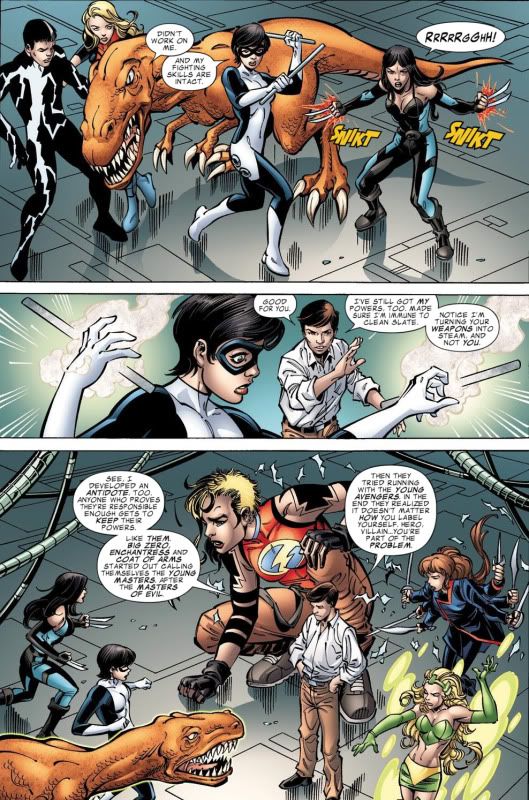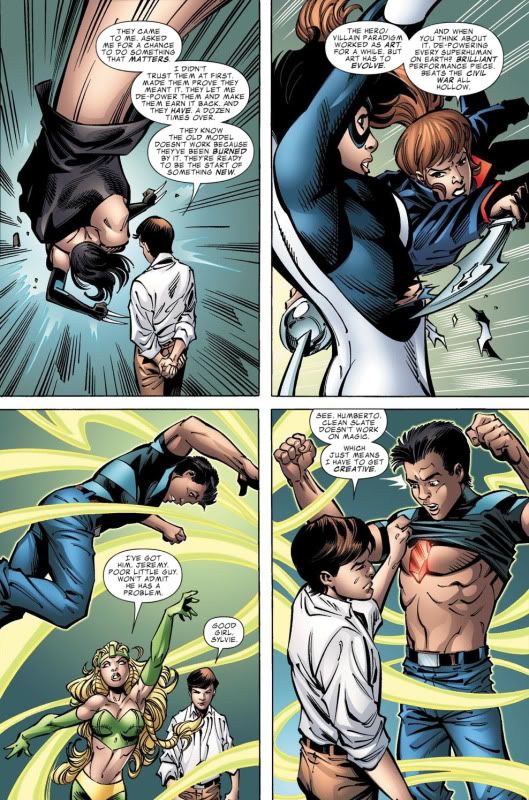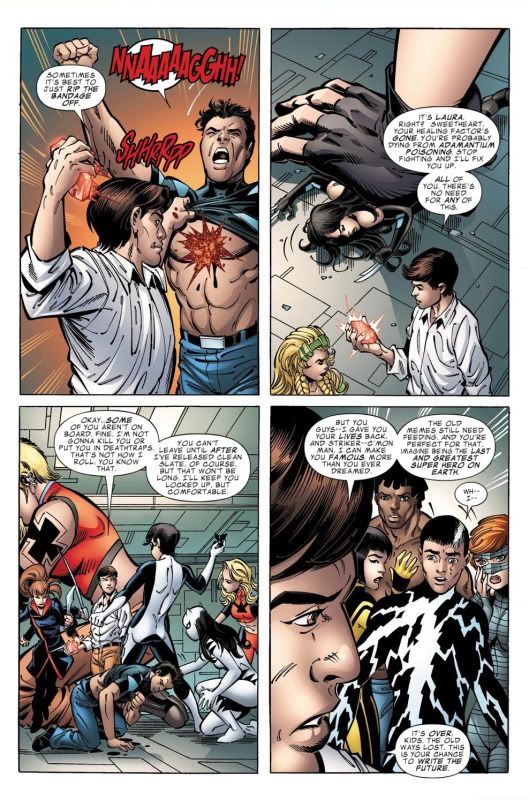 They duke it out, but are severely overwhelmed. Luckily, Jeanne manages to make a saving throw, but it doesn't look good for the Academy kids. Half the team defected, leaving the other half like this: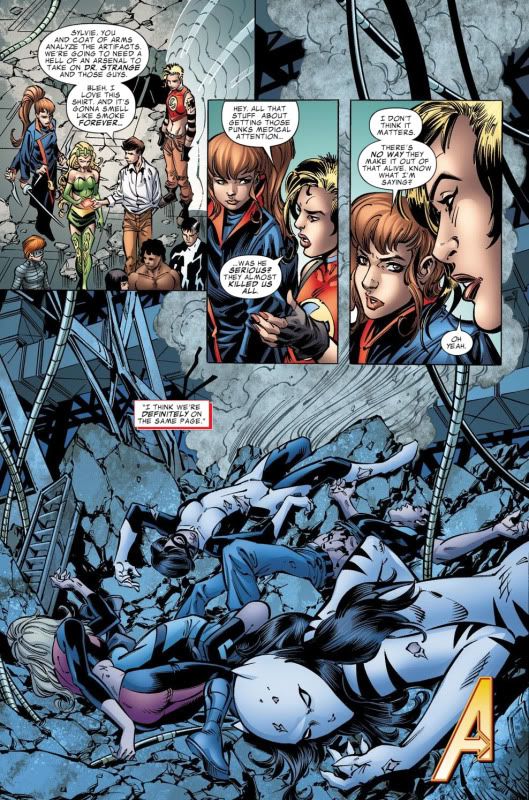 Now class, what have we learned?